Greetings and Salutations;
After far too long as a Renter, we are moving into the Octagon on The Hill. Thanks to the economy, my health issues, and the difficulties that are a hallmark of two people with very different goals that work on building a new structure, it has taken several years to get to the point where it is livable. The stress of moving, and finishing some of the pending tasks is still there, alas. While I hope that this is the last time I will have to do a major move in my life, I fear that at least one more terrible disruption is rolling down the pike towards me. That adds more worries to those dark moments in the wee hours of the morning. However, with luck, being able to contemplate views like the following from the Deck will help me find enough peace to deal with those stresses in a positive and productive fashion: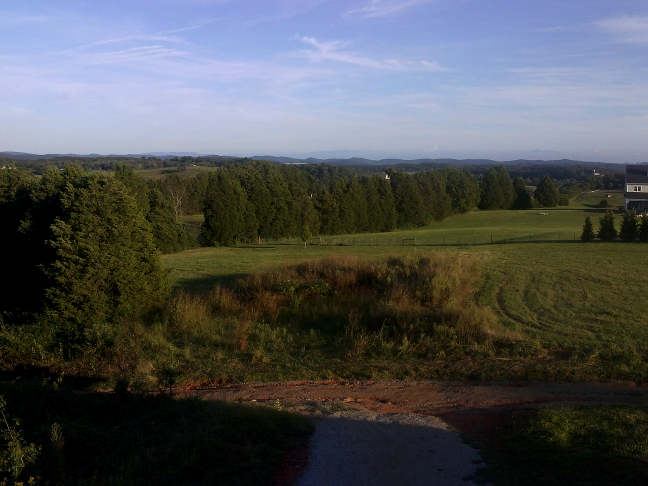 This is looking South-Easterly from the deck.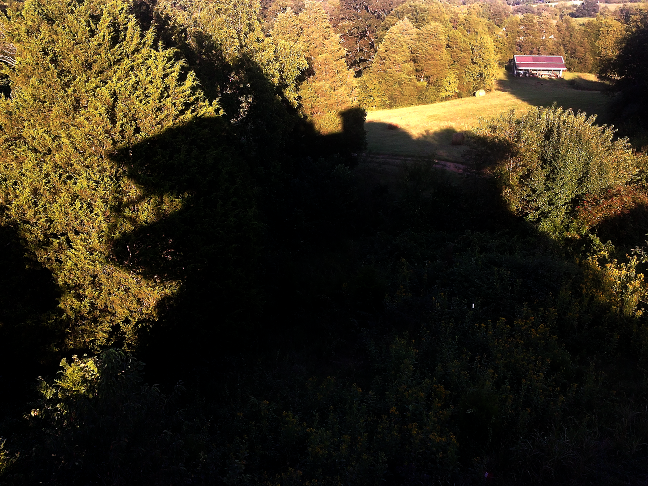 This is looking Westerly, watching the shadows of the tower creep up the nearby trees
This land has a lot of positive energy to it, so it is fairly soothing. Combining that with the fact that the neighbors are rather far away, it is quite peaceful. I am hoping now that we can have some dinner parties and music evenings there…
Wish Us Luck.
Pleasant Dreams
Bee Man Dave