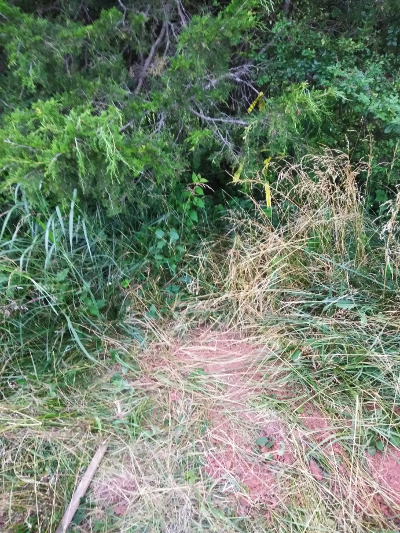 Greetings and Salutations.
Today was a difficult day, I am sorry to report. While it had positive aspects, it also had a big, dark, cloud of sadness to it. Because of this, I want to remind everyone why it is that letting one's companion animal roam free is a bad idea.
I buried a cat today.
He was a lovely, stubby tailed cat,
who looked healthy and cared for.
He had powerful, green eyes,
His long gray fur was touched with White
He was laying, still and lifeless, in the road
When I passed him as I had to run out this morning.
When I came back, an hour later, he was still there.
I am a Guardian, so I could not leave him there.
I stopped, and collected his body,
Respectfully laying it in the back of the car.
I took him back to our land,
To find a lovely place,
under the branches of a cedar tree,
For his final resting place.
I dug him a bed of Earth, for his eternal sleep,
and carefully laid him in it,
to return to the Earth,
from whence he came.
I wept for him, and blessed his spirit
In its journey over the Rainbow Bridge.
I prayed that he found peace and happiness there.
I buried a cat today.
He was a stranger to me,
but he deserved a decent Place to Sleep
and some dignity in death.
Please…Keep your cats inside…build them a catio to enjoy Nature, in a restricted way. The cat I buried today did not even make the average 6 years that a free roaming animal usually lives…but he could easily have lived to the age of 18 or 20.